Ariel
Washing Liquid Original 38 Washes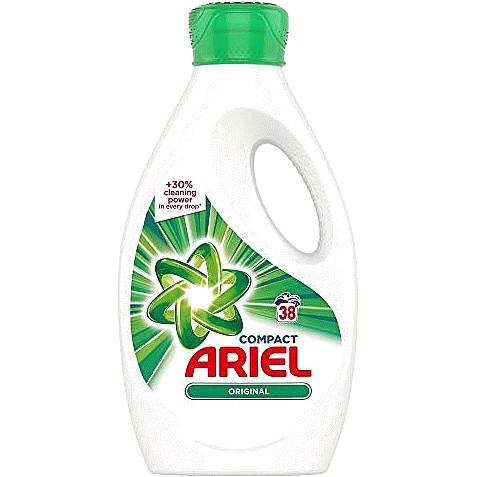 Ocado
Description
Washing liquid with exceptional Stain Removal from the first wash even at a temperature of 30C.
Brighter clean on your whites.
Removes dullness from your clothes.
For environmental reasons we do not equip all bottles with a measuring cap, it is available free of charge on ariel.
Ariel Original Liquid Detergent provides an exceptional cleaning result on your whites and hinders sweat stain built up.