It's faster, smarter, and clearer – Welcome to the new Trolley experience! Currently still in BETA, help us improve by clicking to report any issues.
Aunt Bessie's
Honey Glazed Parsnips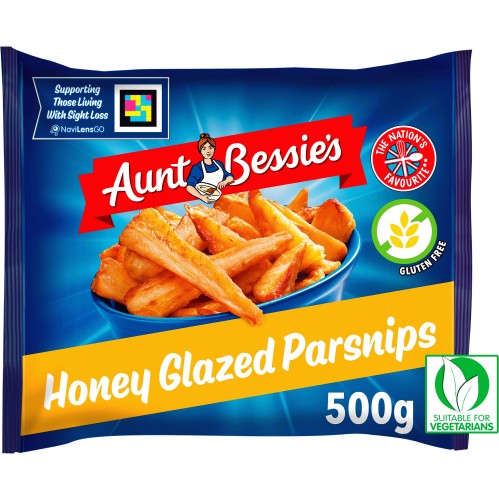 Description
Parsnips Coated in Batter and Prefried with a Honey Glaze.
For the full recipe visit www.
Made with orange blossom honey, Real good food in just 25 minutes made properly, Suitable for vegetarians.
Make room on the plate for some Honey Glazed Parsnips - this humble root veg drizzled in orange blossom honey will add a rather special touch to any roast dinner.