Aunt Bessie's
Jam Roly Poly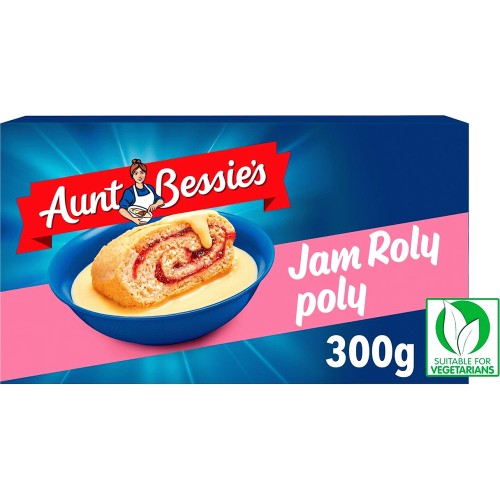 Ocado
Description
Roll up, roll up, this tasty and satisfying Jam Roly Poly is ready to enjoy in just 4 minutes - perfect when time is short and everyone wants dessert now! Delicious suet pastry smothered with tasty mixed fruit jam and rolled into the classic pudding - yum!.
Real good food made properly in just 2 minutes,Suitable for vegetarians.
Suet Pastry with a Jam Filling.