Bear
Paws Strawberry & Apple 12 Months+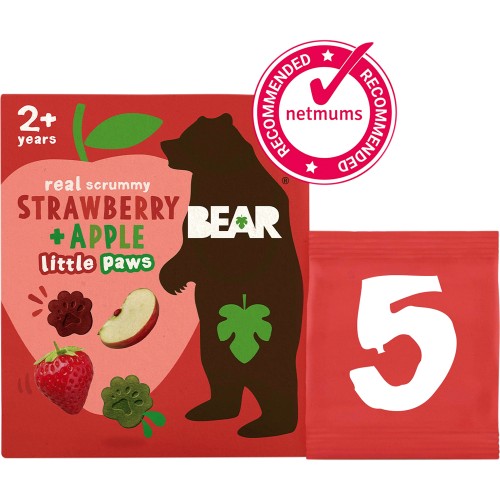 Ocado
Description
Gently baked chewy fruit & veg shapes with apple, pear and strawberry.
Only available to households in the UK and ROI.
uk or give us a growl on grrr@bearnibbles.
They are covered in fur to stop them slipping over and have sharp claws to help them grip the ice.
100% fruit & veg shapes,1 of your 5 a day,Never from concentrates,Gluten and nut free,No added sugar,Vegan friendly,Kosher - KLBD.