Trolley.co.uk has

11

days before it closes. Please help save it.
It's faster, smarter, and clearer – Welcome to the new Trolley experience! Currently still in BETA, help us improve by clicking to report any issues.
Benecol
Original No Added Sugar Yogurt Drink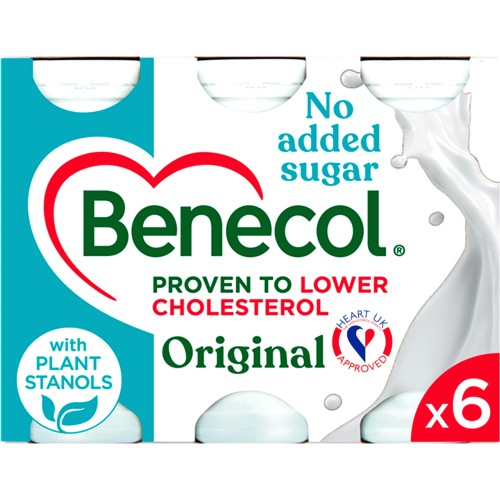 Description
High cholesterol is a risk factor in the development of coronary heart disease.
A daily intake of 1.
4g plant stanols lowers cholesterol by 7-10% in 2-3 weeks.
The beneficial effect is obtained with a daily intake of 1.
Yogurt drink with added plant stanols and sweetener.