Bold
2in1 Washing Liquid Lavender & Camomile 38 Washes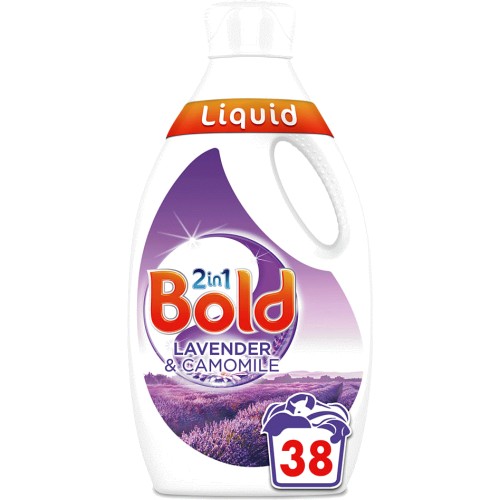 Ocado
Description
A relaxing and lingering scent, that's Bold Lavender and Camomile Washing Liquid.
Imagine strolling through fragrant lavender fields, leaving all cares behind.
This classic scent blends soothing camomile and honey with woody notes for a total feeling of serenity.
Breathe in the blissful notes and.
Unlike traditional washing powder, Bold Liquid allows for easy pre-treatment!.