Braun
Series 3 Electric Shaver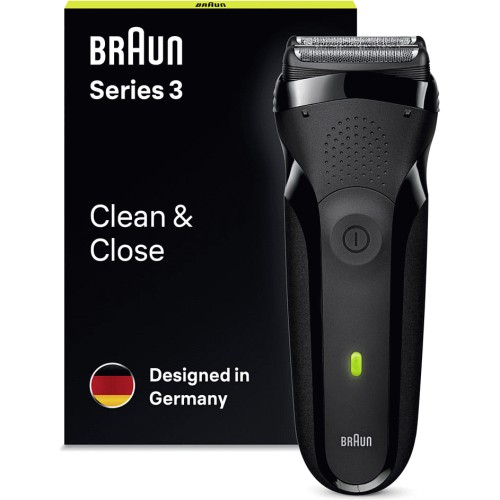 Sainsbury's
Description
The Braun Series 3 rechargeable electric razor is efficient in one stroke and gentle on skin.
The three pressure sensitive shaving elements adapt perfectly to every facial contour and shave in intuitive straight lines.
Designed and engineered in Germany, the Braun Series 3 razors for men are built to last.