Chicago Town
2 Deep Dish Chicken Club Pizzas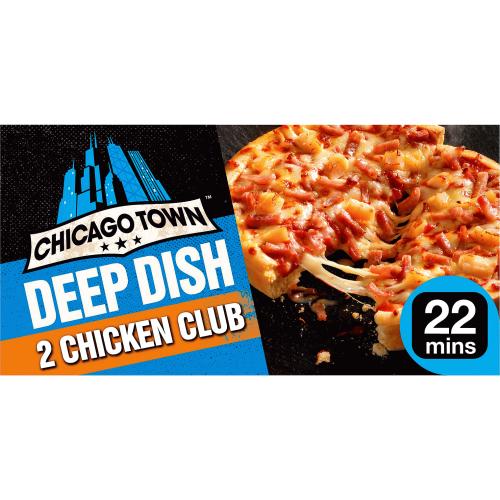 Sainsbury's
Description
We raise the crust high, add a boatload of our signature tomato sauce, and then go full-on with mouth-watering toppings and a loada cheese.
Welcome to pizza heaven my friend.
Made with our signature tomato sauce,Oven cook in 22 mins.
A deep dish pizza base topped with tomato sauce, mozzarella cheese, cooked chicken, reformed smoke flavoured ham and streaky bacon.