It's faster, smarter, and clearer – Welcome to the new Trolley experience! Currently still in BETA, help us improve by clicking to report any issues.
Crave
CRAVE Protein Chew Beef & Liver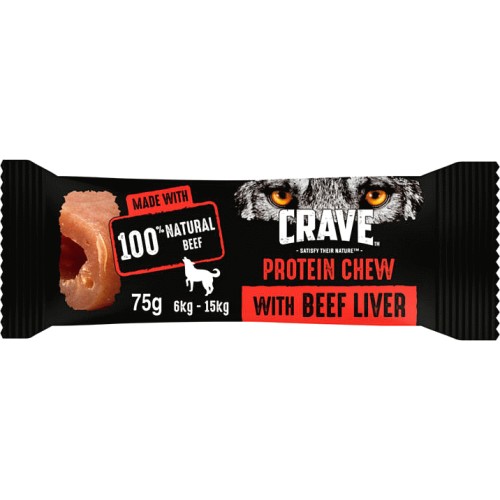 Description
CRAVE Protein Chew is made with 100% Natural Beef Liver.
The CRAVE Small Protein Chew is the ideal dog training treat for dogs between 6-15kg.
Crave protein chew is a high protein dog treat, safe chew for your dog to enjoy,Crave protein chew is a high Protein beef dog treat, grain free and made with 100% natural beef liver.