Genius
Gluten Free Soft White Farmhouse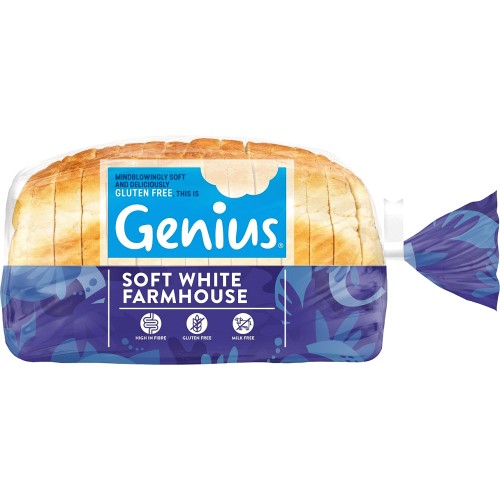 Ocado
Description
Gluten Free White Sliced Bread.
Did you know you can recycle our bread bags at larger supermarkets along with other plastic bags?.
High in fibre, Low in sugar and saturated fat, Gluten and milk free, Made without wheat, Suitable for Coeliacs and Vegetarians.
Mindblowingly soft and deliciously gluten free, this is Genius.