It's faster, smarter, and clearer – Welcome to the new Trolley experience! Currently still in BETA, help us improve by clicking to report any issues.
Heinz
7+ Months First Steps Cheesy Veg with Pasta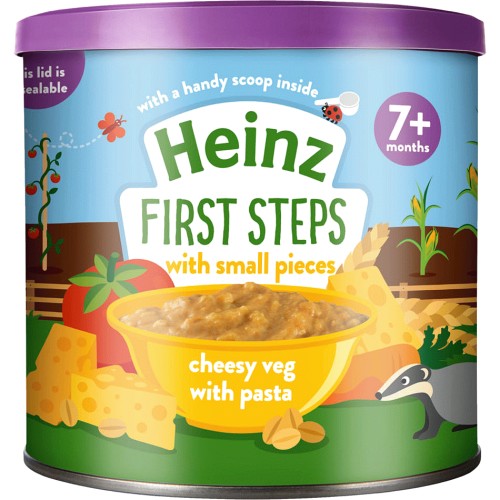 Description
Tomato, carrot and cheese with pasta cereal and fortified milk.
Easy to prepare and with more texture, perfect for a 7+ month baby.
Use as part of a varied weaning diet.