Heinz
Beanz Barbecue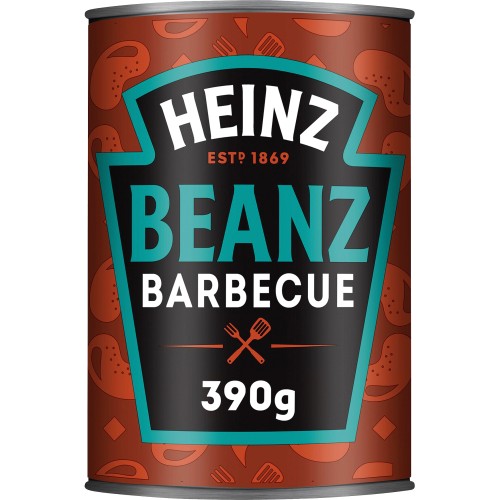 Sainsbury's
Description
Baked Beans in Barbecue Sauce.
Check out our beans recipes at Heinz.
1 of your 5 a day, Low in fat, Naturally high in protein and fibre, Absolutely no artificial colours or preservatives, Suitable for Vegetarians and Vegans.
Irresistibly smokey with just a dash of paprika, this blend will warm hearts.