It's faster, smarter, and clearer – Welcome to the new Trolley experience! Currently still in BETA, help us improve by clicking to report any issues.
HiPP Organic
Vegetable Lasagne Baby Food Jar 7+ Months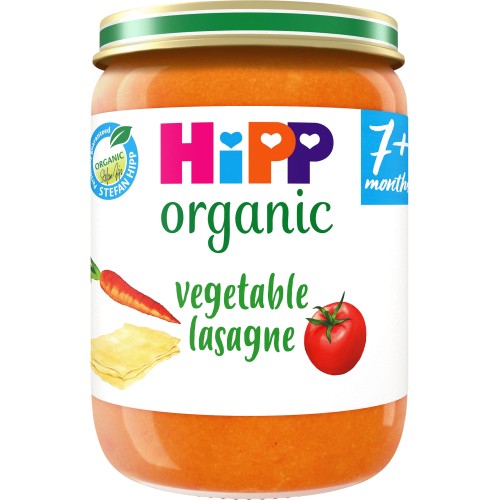 Description
Chopped lasagne pasta and mixed vegetables in a creamy tomato sauce.
Introduce your baby to a wide variety of vegetables and fruits during weaning.
They will help contribute to a healthy balanced diet, providing essential vitamins and minerals.