Hobgoblin
Gold Ale Beer Bottle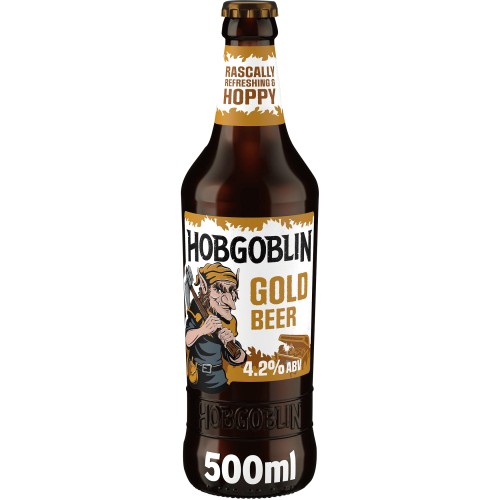 Ocado
Description
Return for refund where applicable.
The combination of four hop varieties infused with malted barley and a touch of wheat give this easy drinking golden beer tropical aromas of citrus and passion fruit.
A biscuit-like malt base gives way to heaps of fresh lemon and lime zest.
A hop kick riot of rascally refreshment.