Trolley.co.uk has

11

days before it closes. Please help save it.
It's faster, smarter, and clearer – Welcome to the new Trolley experience! Currently still in BETA, help us improve by clicking to report any issues.
Iams
for Vitality Adult >25kg with Chicken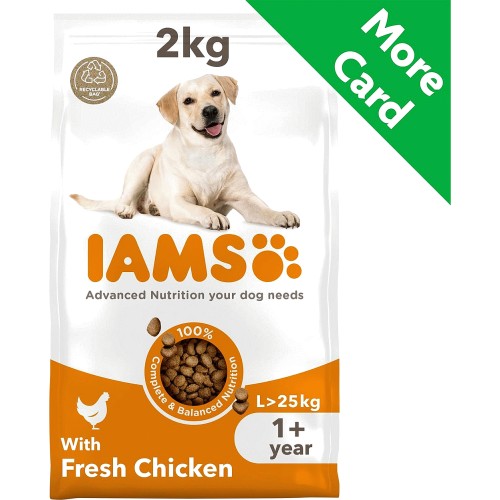 Description
For Vitality Adult Dog Food Large Breed with Fresh Chicken.
With no fillers, artificial colours, flavours or GMOs and a wheat free recipe (produced in a factory that handles wheat).
Strong Bones: Enriched with essential minerals and vitamin D.