It's faster, smarter, and clearer – Welcome to the new Trolley experience! Currently still in BETA, help us improve by clicking to report any issues.
Innocent
Blue Spark Super Smoothie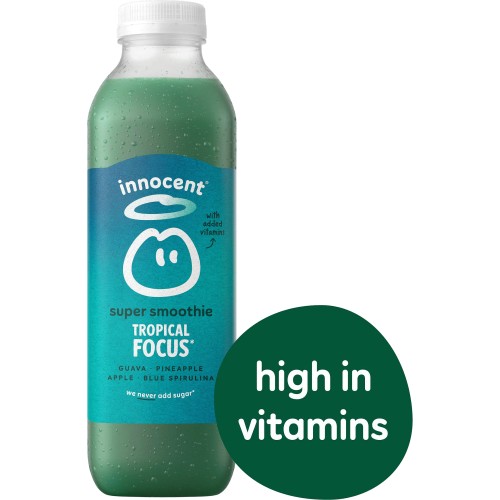 Description
This Innocent Super Smoothie is a Blend of Crushed Fruit, Vegetables, Pure Juices, Coconut Water, Spirulina Extract and Vitamins.
Guava, pineapple, apple & blue spirulina with vitamins,Helps brighten your mind,Pasteurised,No added sugar whatsoever - contains naturally occurring sugars from fruit and vegetables,Suitable for vegans.