It's faster, smarter, and clearer – Welcome to the new Trolley experience! Currently still in BETA, help us improve by clicking to report any issues.
Linda McCartney
Linda McCartney's 2 Vegetarian Mozzarella 1 4 lb Burgers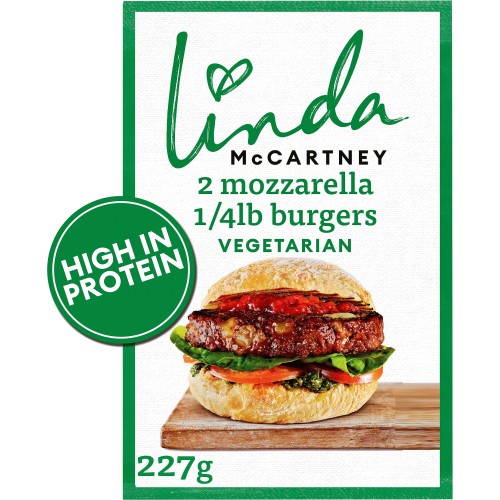 Description
Seasoned Vegetarian 1/4 LB Burgers Made with Rehydrated Textured Soya Protein, Onion and Mozzarella Cheese.
Find us on Facebook, Twitter and Instagram.
Amazingly indulgent,High protein,Vegetarian Society approved.