McCain
Frozen Potato Croquettes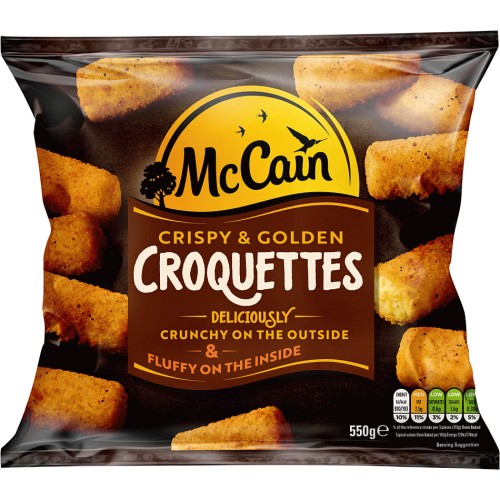 Morrisons
Description
For more information see www.
Deliciously, Crispy & golden, Crunchy on the outside, fluffy on the inside, Prepared with sunflower oil.
With the finest crops, we always cut from whole potatoes and prepare with love and care using real, simple ingredients and no artificial colours or preservatives.
Made from delicious potatoes for everyone to enjoy!.