Muller
Rice Original Low Fat Pudding Dessert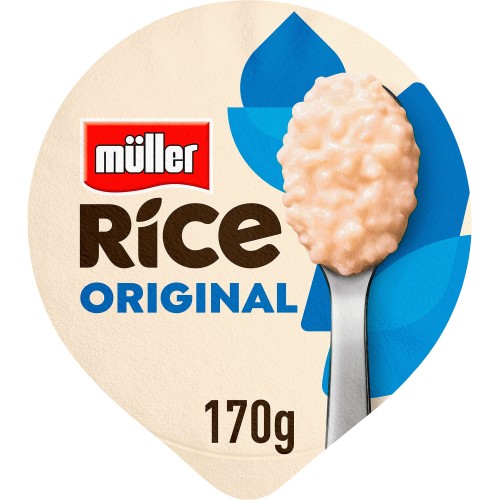 Ocado
Description
Müller Rice gives you the power to get the most out of your day.
Delicious creamy rice paired with delicious real fruit or indulgent, confectionary flavours such as Salted Caramel and Chocolate Hazelnut make for a delicious Rice pudding dessert.
A delicious and low fat way to bridge your hunger gap, anytime, anywhere.
Muller Rice Pudding can be eaten cold or heated up in the pot!.