It's faster, smarter, and clearer – Welcome to the new Trolley experience! Currently still in BETA, help us improve by clicking to report any issues.
Naked
Zing Strawberry Banana & Raspberry Smoothie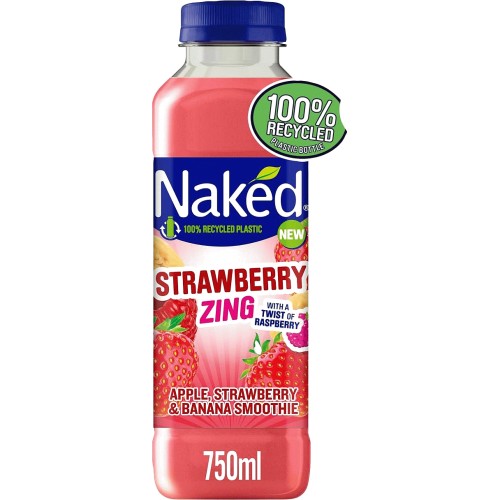 Description
Strawberry, Banana & Lime Fruit Juice Drink with Natural Flavours and Vitamin C.
Enjoy as part of a varied and balanced diet and healthy lifestyle.