Nescafe
Gold Skinny Latte Coffee Sachets 8x19.5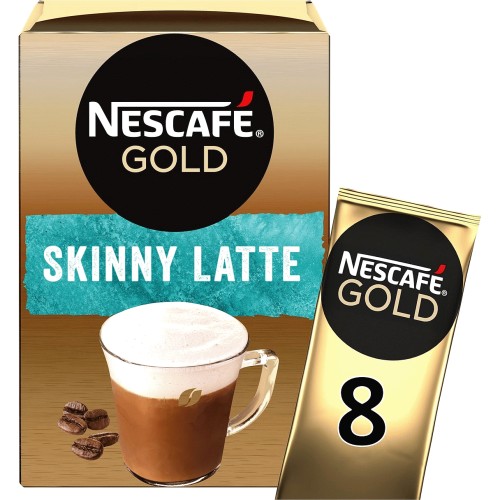 Sainsbury's
Description
Check out our YouTube Channel at Youtube.
No matter when you fancy taking a break, enjoy coffee shop-style taste and aroma with every single cup.
A new recipe made only with the finest coffee beans and delicious milk,Made using high quality natural coffee beans,Crafted with simple ingredients like fresh milk,Deliciously milky with velvety froth in every cup.