Olay
Sensitive Beauty Fluid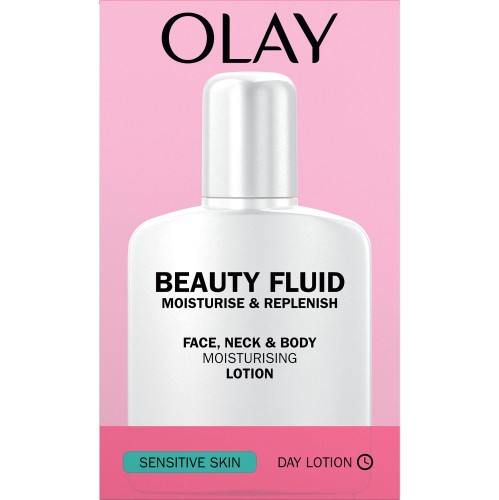 Description
Enjoy 24 hours of daily hydration for soft and smooth skin with Olay Beauty Fluid.
Combining unique fluids with moisture-rich nutrients, it locks in natural moisture without leaving a film on the surface of your skin.
It's so good you can use it all over your sensitive face and body.