Oykos
Strawberry Greek Style Yogurt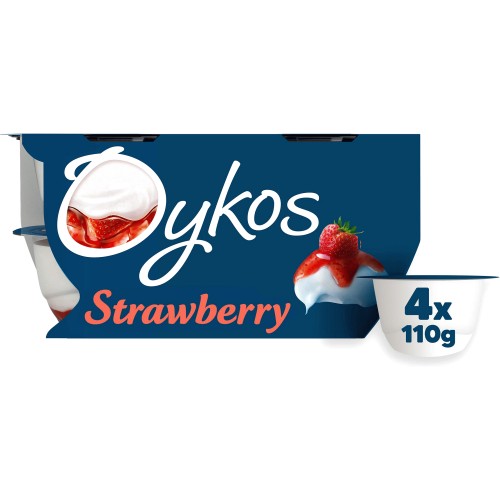 Ocado
Description
Step into the world of Danone Oykos and enjoy a truly sumptuous taste experience.
Probably the tastiest yogurt in the world!.
Creamy yogurt with a fruit layer.
Find us on Twitter and Facebook.
Danone Oykos combines the gorgeously thick, silky texture of Greek-Style yogurt, with a generous layer of succulent fruit or smooth caramel just waiting to be discovered at the bottom of the pot.