It's faster, smarter, and clearer – Welcome to the new Trolley experience! Currently still in BETA, help us improve by clicking to report any issues.
Persil
Biological Liquid Detergent 57 Washes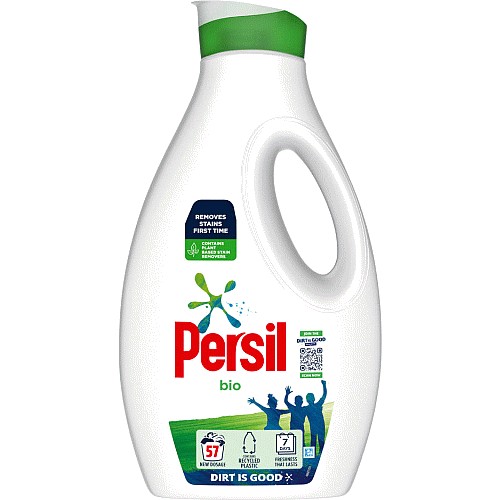 Description
Persil Bio Liquid Detergent removes tough stains first time and provides 7 days of lasting freshness, even on a quick wash cycle at 30°C.
With plant-based, biodegradable stain removers, this laundry detergent will leave the family with fresh, clean clothes time and time again.
It's tough on stains, kinder to our planet.
What's more, the bottle is now 100% recyclable and contains recycled plastic.