It's faster, smarter, and clearer – Welcome to the new Trolley experience! Currently still in BETA, help us improve by clicking to report any issues.
Philadelphia
Original Soft Cheese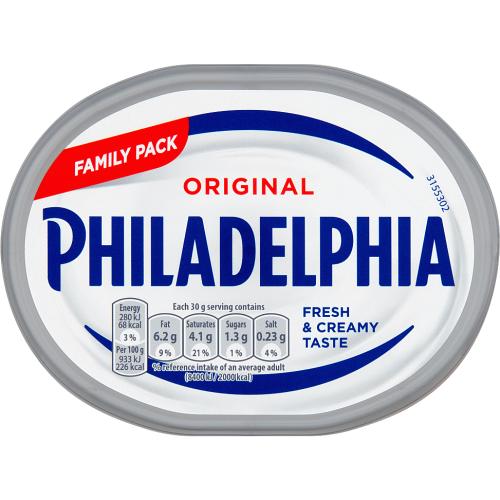 Price Comparison
No shops currently selling this product
Description
Philadelphia is fantastically versatile, whether you are using it to bake an indulgent cheesecake, spread in a lunchtime sandwich, or have in a pasta carbonara.
Made with pasteurised milk,Fresh & creamy taste,No preservatives,Suitable for vegetarians.
See our recipes at www.
uk for more delicious inspiration.