Pringles
Paprika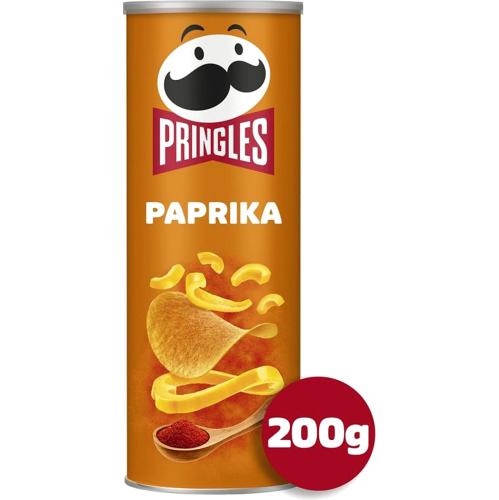 Ocado
Description
Pringles get a tasty twist with our paprika crisps.
Featuring bold, intense flavour and a satisfying crunch, this 200-gram re-sealable tube is perfect for spicing up parties and sharing with friends.
Best yet, Pringles Paprika Crisps come in our iconic re-sealable tube that keeps our crisps fresh for every time you pop.