Seven Seas
Perfect 7 Man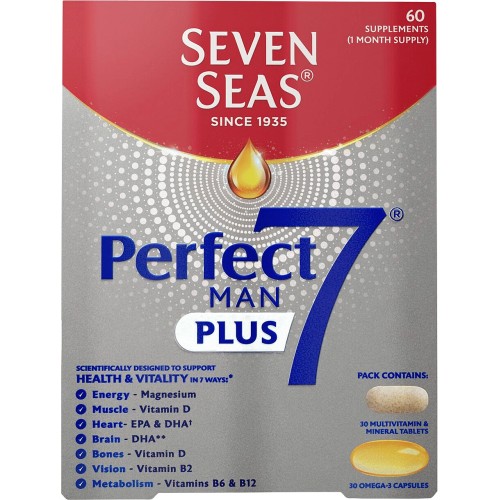 Description
30 Capsules + 30 Tablets.
Natural Source Marine Oil with Omega-3 + Multivitamins & Minerals Food Supplement.
30 Tablets with Vitamins and Minerals & 30 Omega-3 Capsules.
Our product helps support the demands of modern life and your busy lifestyle so you can continue to feel your best.
The special formula provides an array of essential nutrients to help support your body every day.