Snickers
Ice Cream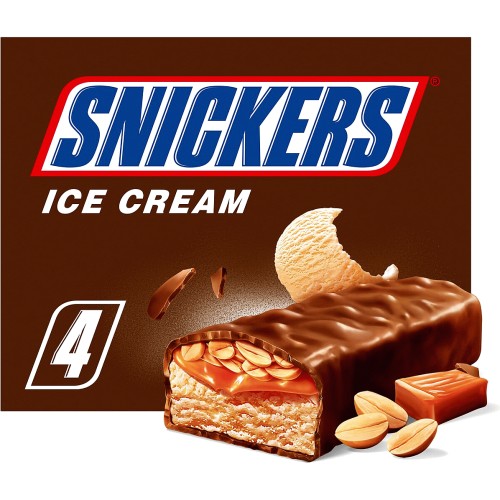 Description
Dairy ice cream, peanuts (12%) and soft caramel (16%) covered with a cocoa coating (27%).
Prefer your ice cream with some nuts? Then Snickers Ice Cream bar is the one for you.
Made with real dairy ice cream, topped with caramel and roasted peanuts, covered in crunchy milk chocolate.
Contains 4 individually wrapped ice cream bars.