It's faster, smarter, and clearer – Welcome to the new Trolley experience! Currently still in BETA, help us improve by clicking to report any issues.
Strings & Things
Cheestrings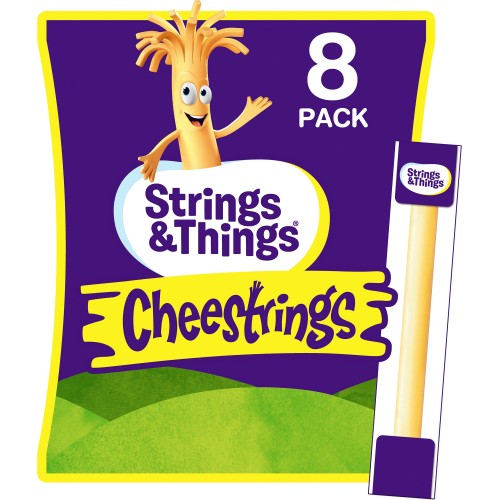 Description
To learn more about our sustainability commitments, visit our website: www.
Rich in Calcium for Healthy Bones & Fortified with Vitamin D, Suitable for vegetarians.
Cheestrings is an unripened cheese.
Each Cheestring contains 20% of the NRV for Calcium and 25% of the NRV for Vitamin D.
Calcium and Vitamin D are needed for the normal growth and development of bones in children.