Absolut
Vanilia Flavoured Vodka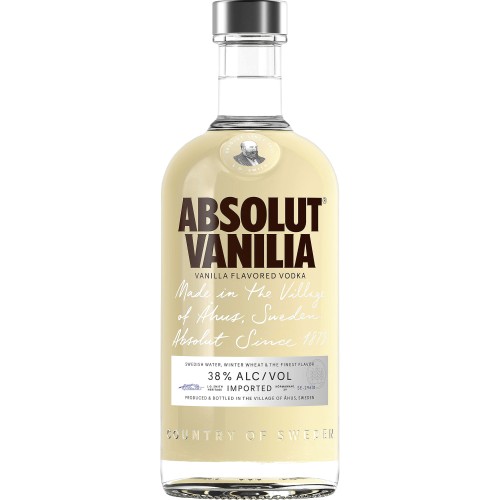 Ocado
Description
Absolut Vanilia is rich, robust and complex.
It has a distinct taste of vanilla, notes of butterscotch and hints of dark chocolate.
The main ingredients in Absolut Vanilia are Absolut Vodka and vanilla flavour.
Add Absolut Vanilia, passion fruit pulp, vanilla syrup and passion fruit purèe.
Shake and strain into a chilled cocktail glass.
Serve with a side of Champagne or prosecco in a shot glass.