It's faster, smarter, and clearer – Welcome to the new Trolley experience! Currently still in BETA, help us improve by clicking to report any issues.
Activia
Low Fat Vanilla Yogurt & Granola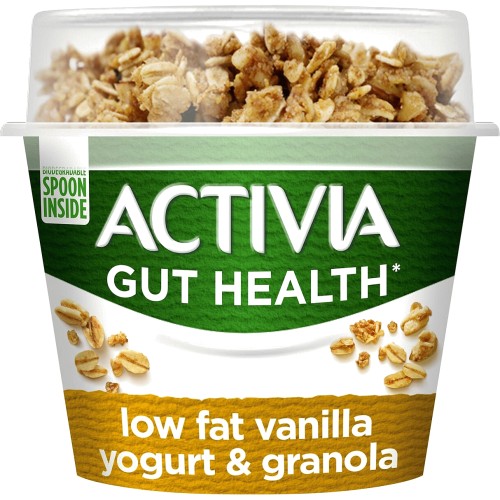 Description
Low fat,Exclusive live yogurt cultures,The perfect blend for a delicious snack on the move!,Source of fibre, calcium and proteins,Suitable for vegetarians.
Low fat vanilla yogurt with cereal clusters.