Lactofree
Arla Lactofree Mature Cheddar Cheese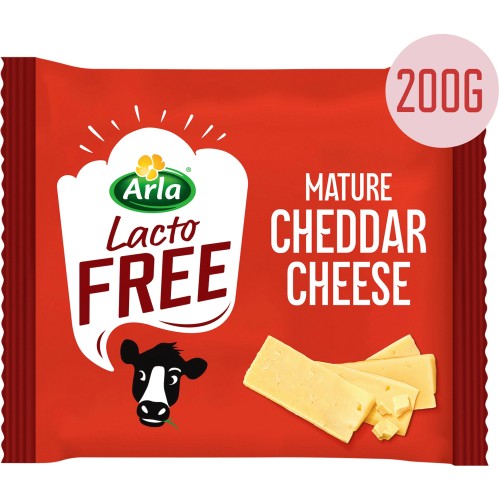 Ocado
Description
We use rigorous scientific testing to ensure that Arla LactoFree cheese contains no lactose, using accurate accredited tests, enabling us to detect lactose at a trace level of 0.
At this level our tests show that there is no lactose present in Arla LactoFree.
All natural ingredients,Free from lactose,Farmer Owned - care in every step from cow to you,Made with cows milk,Suitable for vegetarians.