Bertolli
Olive Oil Spread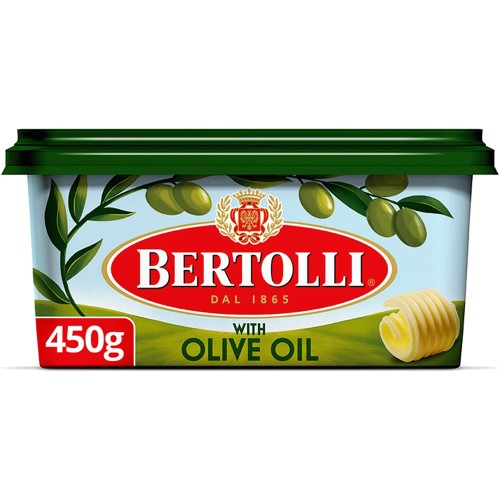 Ocado
Description
The taste of the Mediterranean with olive oil at the heart of all Bertolli recipes.
Bertolli Spread 500g is perfect to spread over perfect crusty bread, perfect for pan-frying and delcious melted over vegetables.
Bertolli is a lighter option as it has 71% less saturated fat than butter.
59% Vegetable Fat Spread with 21% Olive Oil.