It's faster, smarter, and clearer – Welcome to the new Trolley experience! Currently still in BETA, help us improve by clicking to report any issues.
Country Life
British Spreadable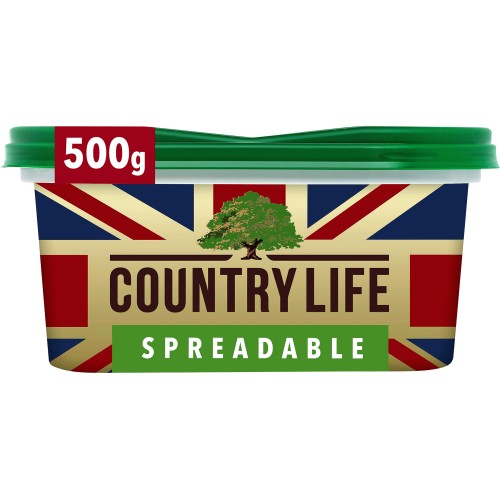 Description
Butter with vegetable oil blended spread 66% (Milk Fat 41%, Vegetable Fat 25%).
UK only (ex NI) 18+.
Attraction and date exclusions apply.
For full T&Cs and to enter code visit countrylifepromotion.
A blend of British Country Life butter and British rapeseed oil, Delicious creamy, Made with 100% British countryside milk, No additives or preservatives, Suitable for vegetarians.