It's faster, smarter, and clearer – Welcome to the new Trolley experience! Currently still in BETA, help us improve by clicking to report any issues.
Birds Eye
10 Cod Fish Fingers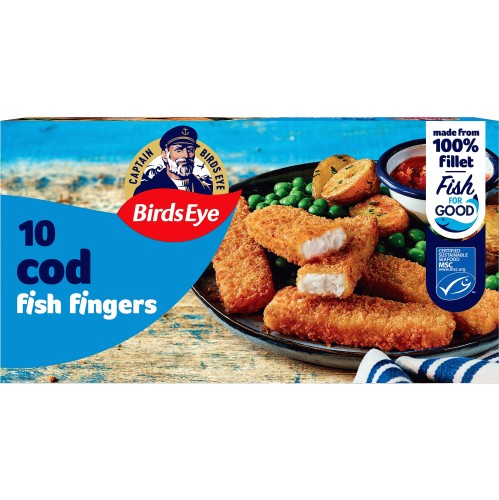 Description
Ahoy there! My Fish Fingers are made from nothing but simple ingredients.
Wrapped in breadcrumbs, a sprinkling of turmeric & paprika gives our Fish Fingers their golden colour.
100% succulent cod fillet cut into fingers.
Cod fillet Fish Fingers, lightly fried.