It's faster, smarter, and clearer – Welcome to the new Trolley experience! Currently still in BETA, help us improve by clicking to report any issues.
Cathedral City
Mini Mature Cheeses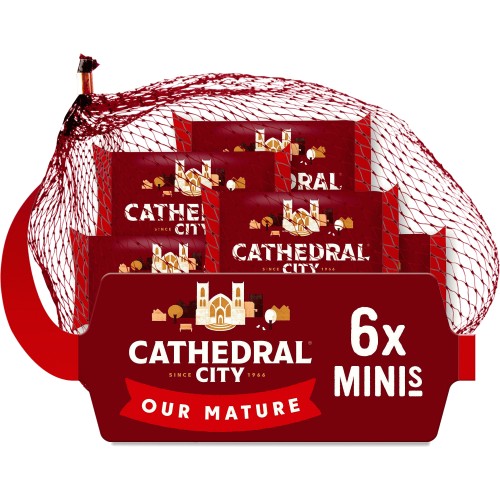 Description
6 smooth and mellow mini Cathedral City Mature Cheddar snacks.
Make lunchtimes complete with these smooth and mellow Cathedral City Mini Mature Cheddars.
Six individually wrapped bite-sized portions: a perfect lunchtime snack for you or lunchbox filler for the kids.
- Made in Great Britain using British milk.
- High in protein and a source of calcium.
For more details please visit cathedralcity.