Chicago Town
Takeaway Large Stuffed Pepperoni Pizza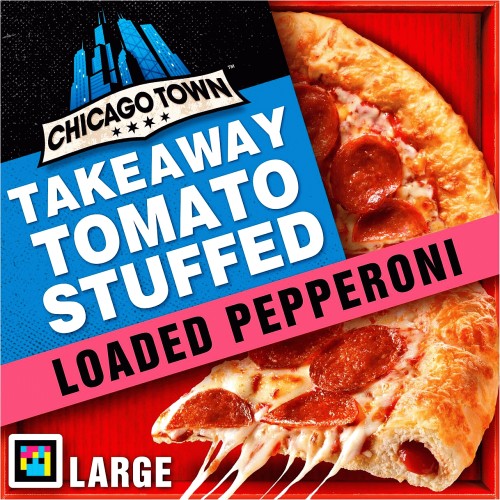 Ocado
Description
Tomato sauce stuffed crust pizza base topped with tomato sauce, mozzarella and slices of pork and beef pepperoni.
Fan oven cook in 18 mins, Made with our unique rising dough, Carry flat unique rising dough.
Our amazing Takeaway dough bakes for the first time in your oven so you can see it rise before your eyes.
And hey, it comes with our awesome signature tomato sauce stuffed crust!.