It's faster, smarter, and clearer – Welcome to the new Trolley experience! Currently still in BETA, help us improve by clicking to report any issues.
Compeed
Blister Hydrocolloid Medium 5 Plasters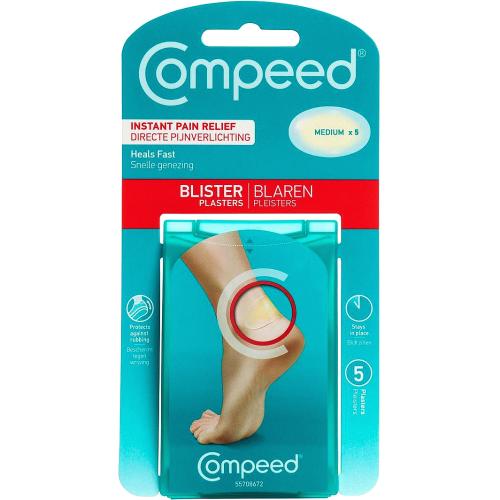 Description
Compeed hydrocolloid technology is an active gel with moisture absorbing particles.
Relieves pain instantly,Protects against rubbing,Heals fast,Stays in place.
Protect and cushion against rubbing.
Stays in place for several days.