It's faster, smarter, and clearer – Welcome to the new Trolley experience! Currently still in BETA, help us improve by clicking to report any issues.
McCain
Home Chips Straight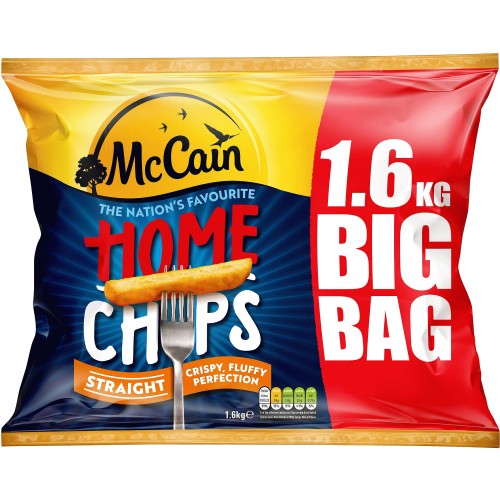 Description
For more information see www.
McCain Home Chips coated potato chips are crispy, golden and simply delicious.
Their unique crunchy coating gives them a really scrumptious taste.