Mr Kipling
Cherry Bakewells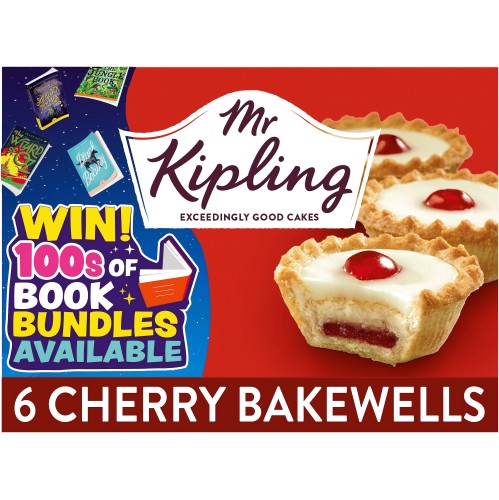 Ocado
Description
Light pastry cases with a layer of fruity jam frangipane sponge, soft icing & a hand-placed cherry on top.
Source: IRI Grocery Outlets Market Data for Great Britain, 52 weeks up to and including w/e 02.
Pastry cases with a layer of plum and raspberry jam (11%) and almond flavoured sponge (18%), topped with fondant icing (27%) and half a glacé cherry (5%).