Naked
Noodle Thai Style Sweet Chilli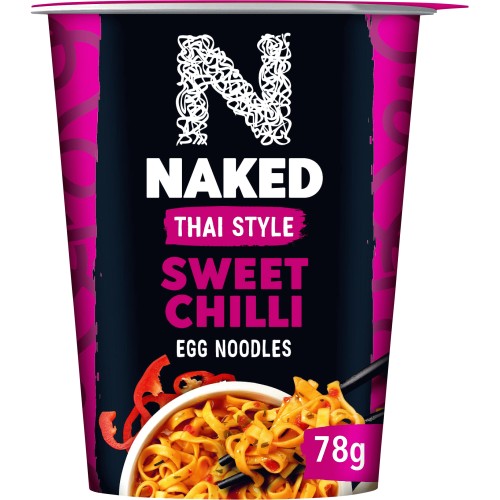 Sainsbury's
Description
A classic Thai style taste sensation, with warming ginger and burst of fiery chilli.
Chilli rating - spicy - 3,Egg noodles in a sweet, tangy garlic & chilli sauce,Less than 1% fat,Less than 290 kcal,A source of protein,No artificial colours or preservatives,Suitable for vegetarians.
Dried egg noodles in a sweet chilli sauce with dried spring onion and red pepper.
Tennant & Ruttle Distribution Ltd.