Philadelphia
Light Soft Cheese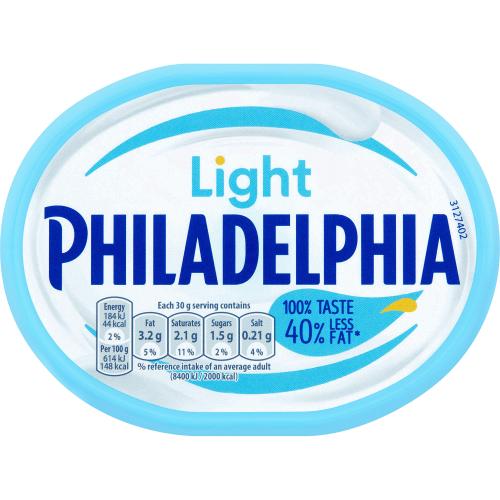 Ocado
Description
See our recipes at www.
uk for more delicious inspiration.
Made with milk and real cream, Philadelphia Light Soft Cheese has the same fresh and creamy taste as Original, but with 40% less fat.
Philadelphia is fantastically versatile, whether you are spreading it into wholesome sliced bread topped with sliced avocado or grilled chicken, or stirring it into your pasta for a lighter carbonara.