The Famous Grouse
Finest Blended Scotch Whisky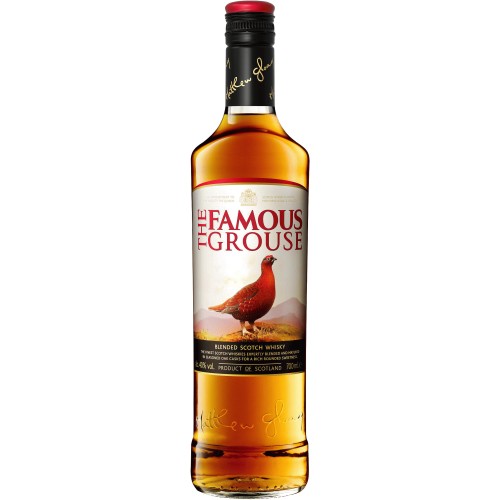 Ocado
Description
A marriage of finest scotch whiskies matured in seasoned oak casks.
The Famous Grouse is a perfectly balanced blend of the finest malts and exceptional grain whiskies; expertly blended and carefully matured in Seasoned Oak casks.
The rich, smooth flavour is full of natural character.
An uncompromising dedication to the mastery of the blend, and a unique investment in wood quality.