Twinings
Superblends Glow with Strawberry Cucumber and Green Tea 20 Tea Bags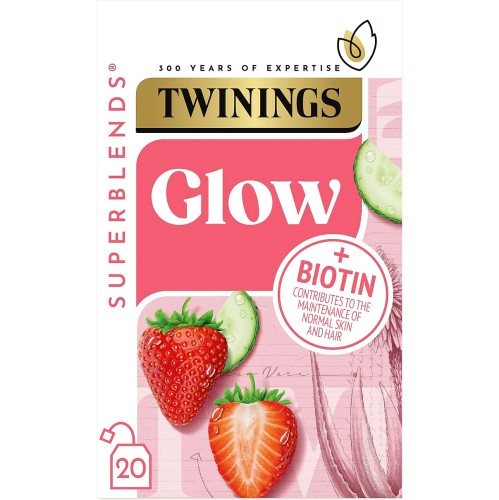 Ocado
Description
When your skin and hair glows, you radiate confidence and feel great.
This is the inspiration behind this carefully crafted Glow blend.
This blend is delicious mix of refreshing green tea, Aloe Vera and cucumber flavouring.
A touch of gorgeously sweet, strawberry flavouring ensures this is the tastiest part of your beauty regime.
It has varied uses across the world, from skincare to food & drink.