Aldi Online Shopping: Here's How To Do It
By Saeed Ibrahim – 3rd February 2022
Learn how to do your Aldi online food shopping
Understand how Aldi delivery slots work
Find out how to see Aldi offers this week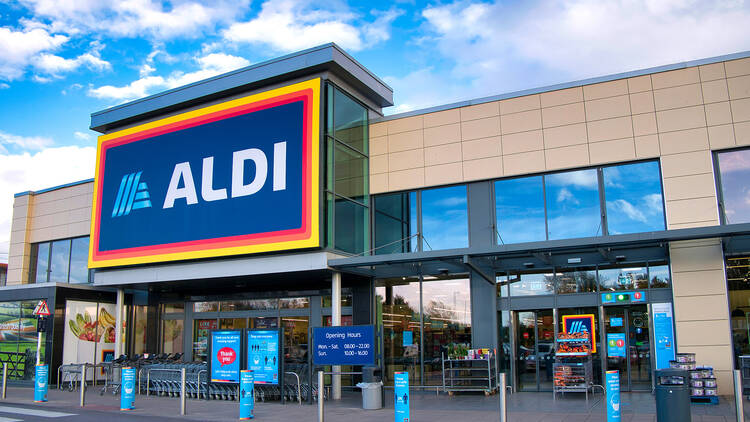 Source: Alan Morris / Shutterstock



Finally, there's Aldi online food shopping options in the UK. With the advent of delivery apps like Deliveroo, you'll be able to get your groceries delivered directly to your door.

Inspired by Trolley.co.uk's list of Cheapest Online Supermarkets In 2022, I've put together a comprehensive list of all you'll need to know about:

Aldi online shopping in the UK
Aldi offers this week
Aldi online shopping delivery slots
Getting your Aldi online food shopping
You'll be able to use Aldi's website or app to search through their available groceries - it's always worth a check in advance since the products you like may no longer be available.

It's also important to note that we often think Aldi and Lidl are definitively the cheapest - this is sometimes true but not always. Here's an example of a popular grocery where Aldi came out the same price: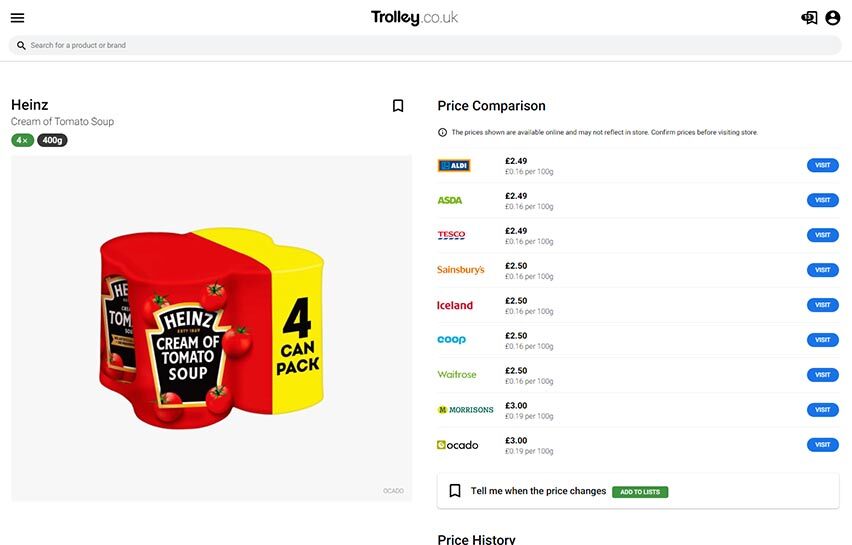 To avoid paying more than you need to, you'll be able to use grocery comparison websites and apps like Trolley.co.uk.



Keep an eye out for Aldi offers this week
With free price trackers, you'll be able to monitor the prices of your favourite foods at Aldi and get instant alerts whenever there's even more of a bargain to be had.

The most popular free supermarket comparison price tracker would be Trolley.co.uk's Price Tracker.

Once set up, you'll receive free email alerts whenever there's a change in price. Here's an example: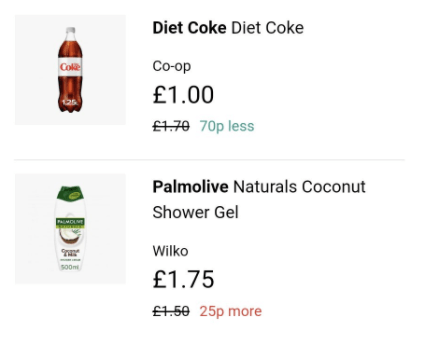 Online Click + Collect and Home Delivery slots

Home delivery

For Home Delivery, you'll be able to order and get your groceries the same day with deliveries via Deliveroo. This'll cost £1.99 per delivery but there's also the option of Deliveroo Plus which is £11.49 a month and will give you unlimited free deliveries.

Note: To qualify for delivery, there's a minimum spend of £20 when doing your Aldi shop.

Click and collect

If you're going past an Aldi on the way to somewhere, click and collect is always a great option. You'll be able to make a basket and schedule a click and collect delivery from £4.99 directly from Aldi (via website or app).

Discount codes

From time to time, Deliveroo issue promo codes to get money off your order cost or for free deliveries. Keep an eye out as they may save you some money!



How soon will Aldi take the payment when I'm shopping online?
When ordering online at Aldi for delivery through Deliveroo, payment is taken as soon as you've completed your order.

On the other hand, when scheduling a click and collect after doing your Aldi online shopping, they'll request a hold of £0 from your account once you place your order (this is to check if your card is valid).

Once your groceries are picked, the order will be processed and you'll see a pre-authorisation request of the order value. For example, if your order totalled £28.90, you'll see a hold of £28.90.

After collecting your food or groceries, the payment is then taken and the total amount is deducted from your payment card.