Revealed: The Cheapest Supermarket To Buy Christmas Dinner In 2021
By Saeed Ibrahim – 25th November 2021
Comparing Asda, Aldi, Sainsbury's, Morrisons & 3 more supermarkets
Prices compared for Turkey Crowns, Sprouts, Yorkshire Puddings and more
The cheapest supermarket feeds a family of 5 for £20.84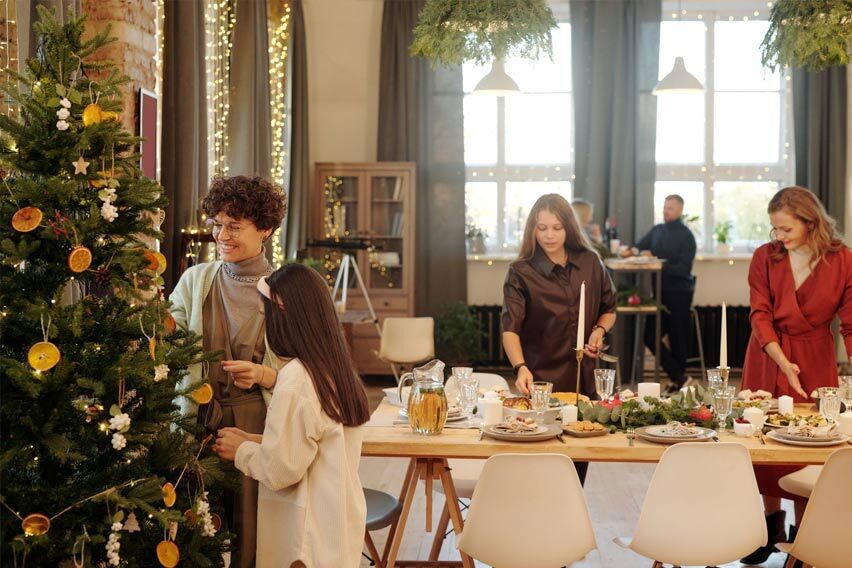 Source: Pexels



It's that time of year, when the air is a little more magical, when families are snuggled up at home in their cosiest woolly socks, and Home Alone re-runs are on around the clock.

As the days grow colder and the gift *hints* grow bolder, there's one thing that's on all of our minds - Christmas.

With that in mind, I decided to compare all some of UK's largest supermarkets to answer one thing and one thing only: Which supermarket is cheapest to buy Christmas Dinner?



Your average Christmas Dinner
To answer that, I had to first find out the most popular items that feature the most during festivities. After talking to Trolley.co.uk users, I gathered a list of the 9 things almost every Christmas Dinner table has to have:

Turkey Crown

(Serve 5 or more)

Pigs In Blankets

(12x or more per packet)

Honey Roasted Parsnips
Brussells Sprouts

(Fresh, 500g or more per packet)

Carrots

(Fresh, 1kg or more per packet)

Potatoes for Mash

(Maris Piper - 1kg or more per packet)

Yorkshire Pudding

(12x or more per packet)

Roast Potatoes

(700g or more per packet)

Gravy

(Beef or Meat)
Who came out cheapest
Using Trolley.co.uk, the new Supermarket Price Comparison service, I compared a mixture of 60+ own-brand and branded items (whichever was cheapest) across all of the supermarkets.

Here's an example of how Trolley.co.uk looks: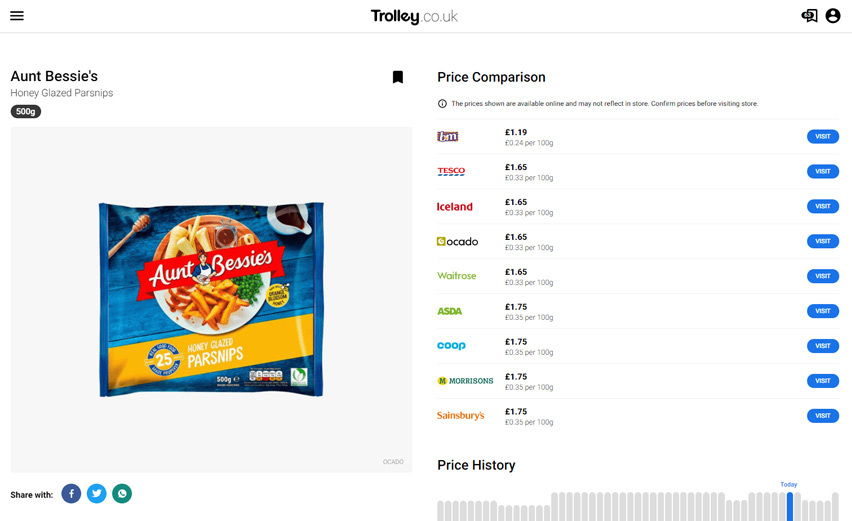 After comparing each item, I made a shopping list for each store and found the cheapest vs the most expensive Christmas dinner (a whopping £42.70).

Here's how the supermarkets compared:

Waitrose - £42.70
Iceland - £25.08
Asda - £24.95
Morrisons - £24.38
Sainsbury's - £22.70
Tesco - £21.10
Aldi - £20.84 (Cheapest)



Winner: Aldi
I think none of us were really surprised there by that, were we? Ranked by Which.com, Aldi has been rated as one of the cheapest supermarkets year-on-year for the past few years. As the cheapest, I'd like to think that Aldi is most definitely making it on to the nice list this year.