That's Right, There's Finally A Replacement For MySupermarket
By Saeed Ibrahim – 1st February 2022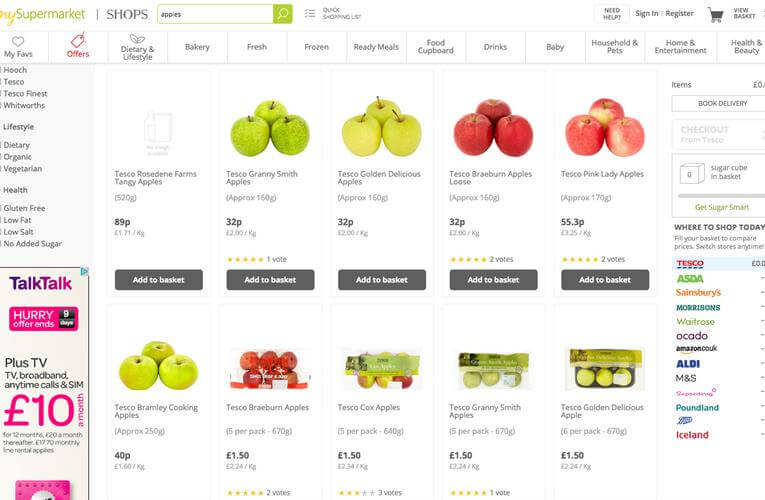 MySupermarket, the supermarket price comparison app, closed in March 2020 - leaving many of us without a way to compare our grocery prices.

First and foremost, what happened to MySupermarket?

After 14 years of helping the nation save on their groceries, on 27th February 2020, MySupermarket CEO Gilad Simhony announced that they would close within a few days to shift activity towards other business areas. Unfortunately, they've since remained closed.

Here's the full statement:



"After 14 years of service to UK shoppers, the mySupermarket website and mobile application will be taken down from March 1st, 2020 as we shift our activity toward other business areas. We would like to take this opportunity to thank the tens of millions of you who have used our services over the years and who have contributed to its amazing success. It has been our pleasure and privilege to serve you and to share this journey with you."





Is there a replacement for MySupermarket?
During the two years since their departure, there are now new supermarket price comparison websites and apps such as Trolley.co.uk.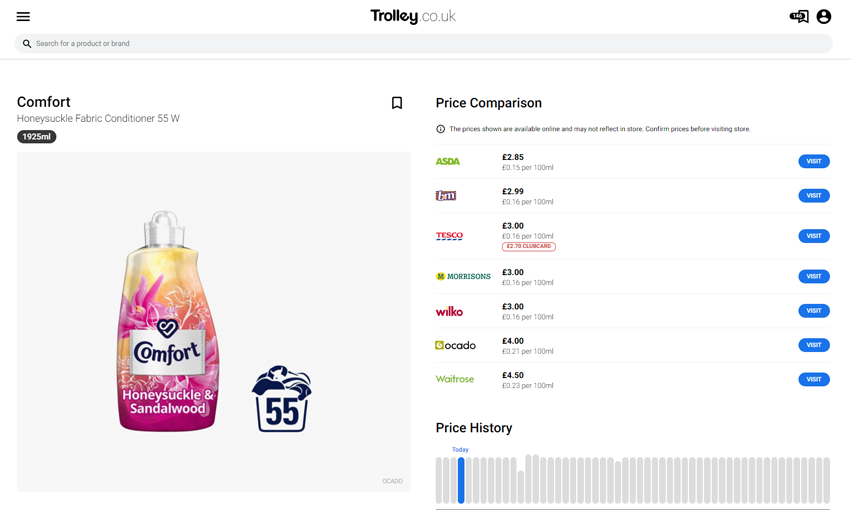 Alongside other price comparison apps like Latest Deals, Superizon, and Comparasaurus, each replacement for MySupermarket aims to help shoppers compare prices and save on their weekly shop.



A new era of supermarket comparison apps
Shopping around and comparing grocery prices was once a way to save money. Now, it's become a weekly necessity for many of us across the UK.

Fortunately, new supermarket comparison apps have arisen, helping us see where's cheapest like we once would have (who remembers the MySupermarket Tesco vs MySupermarket Asda comparisons?).

Recommended by ITV's This Morning, The Sun, Mirror, and MyWeekly's shopping columns, here's how the Trolley.co.uk Supermarket Comparison App can help:

Finding groceries for cheaper

Trolley.co.uk compares prices at UK's biggest supermarkets and stores, here's the current list of stores:

ALDI
Asda
B&M
Boots
Co-op
Iceland
Morrisons
Ocado
Poundland
Sainsbury's
Savers
Superdrug
Tesco
Waitrose
Wilko
As seen above, you'll be able to compare prices on food groceries as well as other household goods like conditioners, toothpaste, and more.

Here's a different example: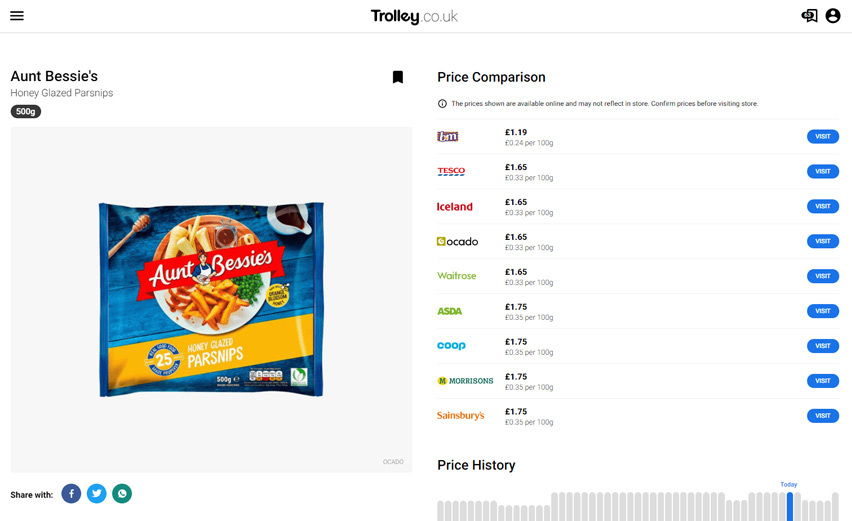 Smart shopping lists

With the Lists feature, you'll be able to create shopping lists and select your preferred stores. Once chosen, your shopping list will automatically be sorted into where's cheapest for which items.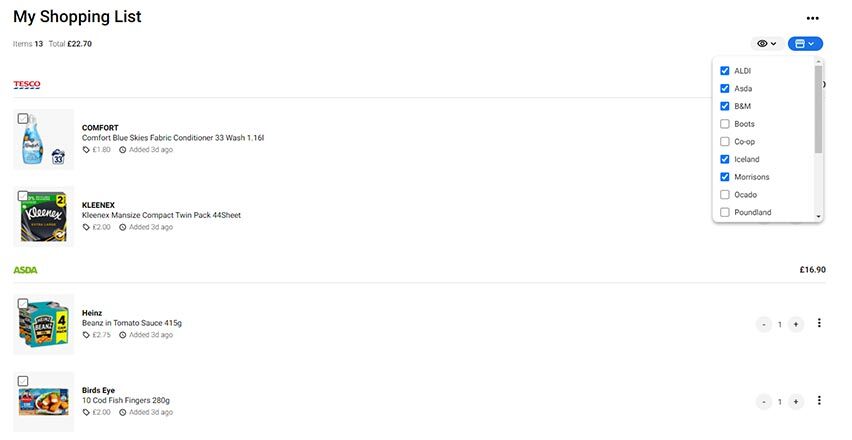 Bonus: Lists are shareable!

Price alerts

You'll also be able to set up free email alerts with a Trolley.co.uk account, getting a free notification whenever an item on your list changes price!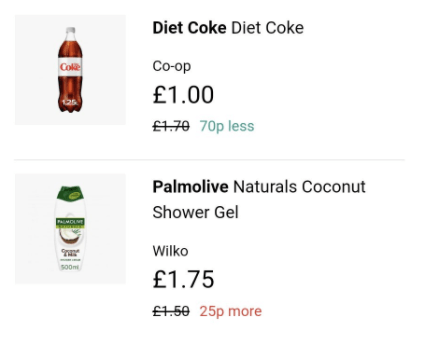 Start comparing supermarkets now by visiting Trolley.co.uk.

Other supermarket comparison apps include Latest Deals, Superizon, Comparasaurus and more.