Tesco Online Shopping Vs Sainsbury's Online Shopping: Who's Cheaper?
By Saeed Ibrahim – 3rd December 2021
Comparing Tesco and Sainsbury's Online Shopping
Prices compared to see which Supermarket's cheapest
Including Delivery Availability and Pricing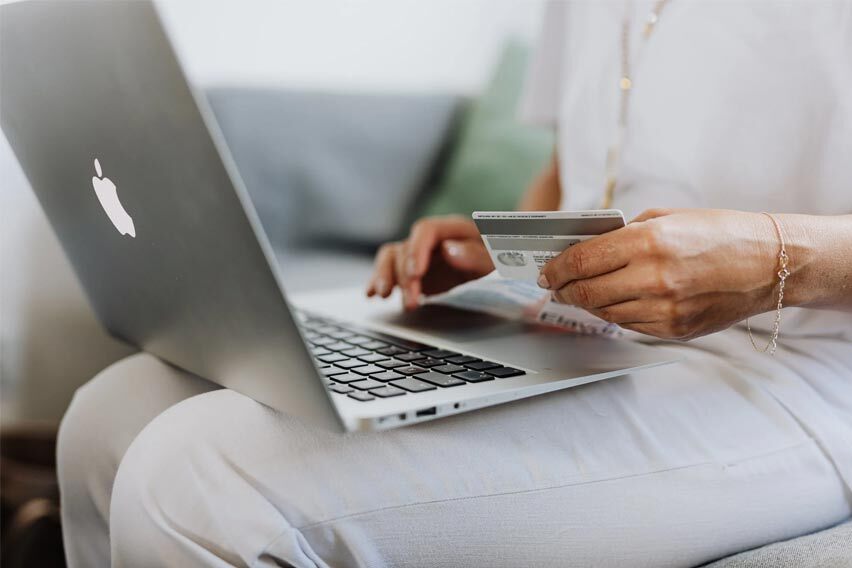 Source: Pexels



With new restrictions in place due to the rise of UK COVID-19 cases, many of us are turning to online shopping again. Whether for clothes, a Friday night takeaway, or more importantly, household grocery shopping.

As we navigate the world of digital shopping once again, I wanted to see just how different shopping online could be at some of the UK's largest supermarkets and so I decided to compare Tesco and Sainsbury's on the following things:


Delivery availability
Shopping prices
Experiences shoppers have had so far
Between Tesco and Sainsbury's, who's cheaper to buy from?
To find out who's cheapest, I put a basket together of ten items that would feature on any typical shopping list:


Kingsmill Medium White Bread
Own-brand Semi Skimmed Milk

4 pints, 2.2L

Yorkshire Tea Bags

80x

Heinz Baked Beans

4x 415g

Fairy Washing Up Liquid

Original, 433ml

Comfort Fabric Conditioner

85 washes, 3L

McVities Rich Tea

300g

Walkers Variety Multipack Crisps

22x

Cadbury's Dairy Milk

200g

Kellogg's Coco Pops Cereal

720g
Here's an example of what a comparison looks like on Trolley.co.uk: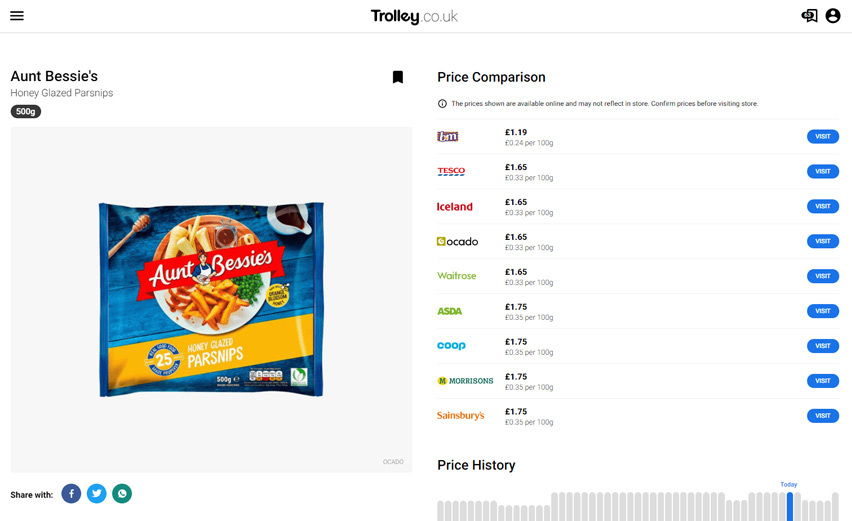 After comparing both, here are the costs so far:

Tesco - £22.94
Sainsbury's - £22.85

Cheapest



So, we can see that Sainsbury's was cheaper overall, but not by much. It's also important to note that within the comparison, Tesco's prices didn't factor in Clubcard Offers as I don't own a Clubcard.




What's delivery looking like?
To get deliveries when shopping online at supermarkets like Sainsbury's and Tesco, delivery slots are available and must be booked first during the checkout process.

Sainsbury's

Based on my location, Sainsbury's delivered sooner, with the first available Saver Slot (cheaper delivery option) being between 6am and 10am the next day for £7 with all other slots unavailable until 6pm.

But to be realistic, I enjoy a sleep in more than anyone else on a Saturday morning and opted for the 7pm to 11pm slot for £7.

If my total order had been over £40, this delivery would've been available for £1.

Tesco

Once again, delivery slots are based on location and the soonest available Flexi Saver Slot (cheaper delivery option) was in 3 days time which is a minus compared to Sainsbury's availability.

The first available slot on the day was between 7am and 11am was for £3.50 which seems more reasonable than a 6am wake-up call from my delivery driver as it was scheduled for a Monday morning.

However, the cheapest slot for the day was between 7pm and 11pm for £1.50 so I opted with this.

Unfortunately, as my order was below £40, an additional basket charge of £4 was added, increasing costs by £5.50 in total.

Including delivery charges, here are the new totals:

Tesco - £28.44

Cheapest


Sainsbury's - £29.85




Who's the winner?
At the final price, there's £1.39 to differentiate between the two supermarkets. However, although more expensive, would arrive 2 days sooner. However, as I'm not in too much of a rush, Tesco is my winner.

All in all, although groceries prices may be cheaper at a specific supermarket, delivery costs and times are something to consider as they can significantly increase the price as I'd have saved at least £5.50 by shopping in-store.