Everything You Need To Know About Tesco's Deliveries And Online Shopping
By Saeed Ibrahim – 25th January 2022
Learn which Tesco's Delivery Options are best for you
Discover when's best to schedule a Home Delivery
Bonus: Explore Tesco Click and Collect options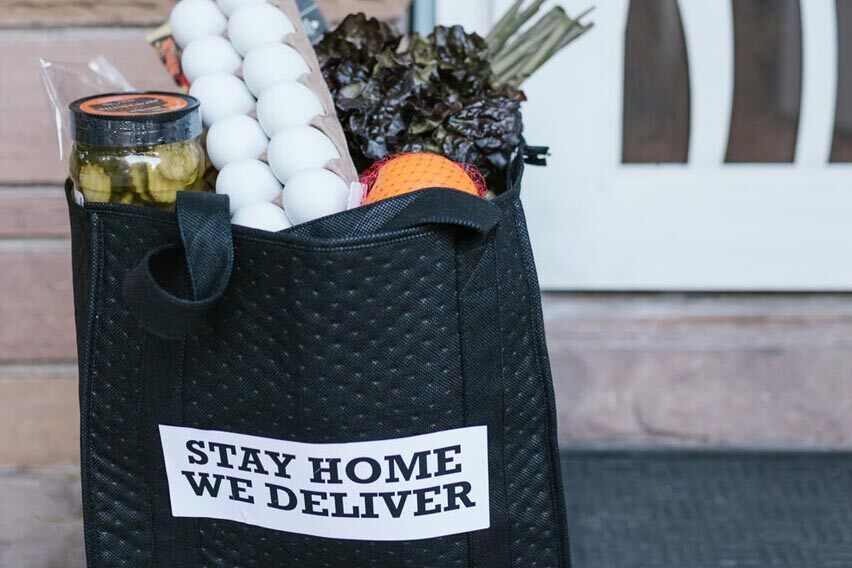 Source: Pexels



New to ordering online and to Tesco's home delivery? Read on if you're a shopper who wants to start buying groceries online.

Amongst many services like Fuel, Insurance, and Tesco Bank, Tesco also offers perhaps the most important in our daily lives: groceries. Like UK's biggest supermarkets, you'll also be able to do online shopping as well as benefit from online home delivery with Tesco Online.



First things first, do you actually need home delivery?
When buying groceries online, there are a few key drawbacks which I've detailed below:

Delivery costs
Depending on the size of your orders, if they aren't large enough, delivery costs could add up over the year to the equivalent of a few Tesco trips.

How local your nearest Tesco is
Delivery prices and availability are based on slots which may vary based on how many other people in your area are ordering online at the same time as you or by how far your nearest Tesco is

Delivery availability
If the products aren't available, substitutes are often made for different brands and you'll only find out on the day of the delivery when they're at your door

Quality of goods
Products are sourced on your behalf meaning for someone who, like me, likes their bananas a little more green, you wouldn't be able to choose your preferred items

If none of the above is really a deal-breaker for you, then let's get into things!




Buying Tesco groceries online for the first time
Before anything, you'll need a free Tesco.com account. If you haven't already, it's also a great opportunity to sign-up for a Clubcard as before long, you'll find that it'll be saving you quite a bit.

Here's an example of where owning a Clubard will save you 10% off the bat: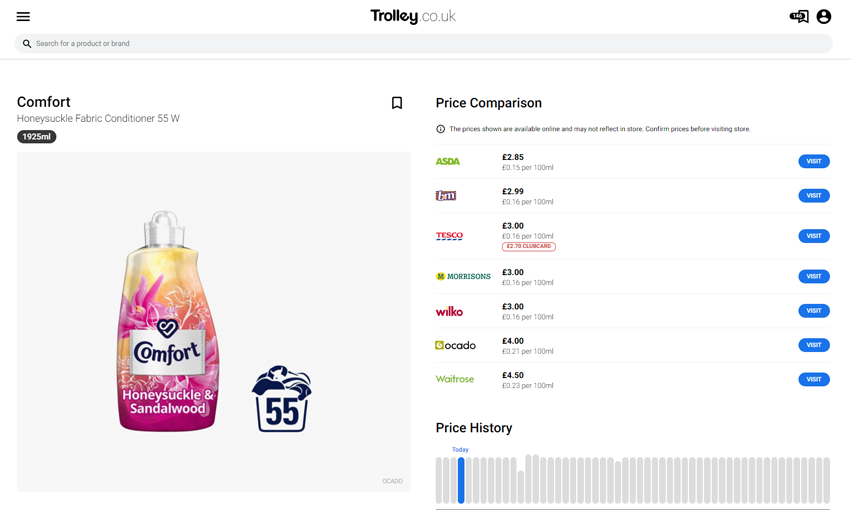 You'll be able to sign-up to Tesco.com by clicking Sign In or My Account in the top navigation of the Tesco.com website. Or, by clicking the below link:

https://secure.tesco.com/account/en-GB/register

Once you're in, you'll be able to search for the groceries or goods you want with the search bar. From there, you can click 'Add' to add the items you'd like to purchase to your digital trolley.




Scheduling a home delivery
By clicking the 'Checkout' button, you'll see all the delivery options: Whoosh, Home Delivery, and last but not least, Click and Collect.


Whoosh

Tesco's have recently introduced a new service called Whoosh which promises delivery within an hour. Some of the drawbacks you should know about are:


Home delivery is available for Tesco's most popular items only
£5 flat online delivery fee

If Whoosh isn't for you and you're happy to wait a little longer, you'll still be able to schedule a delivery using Tesco Home Delivery.


Tesco's Home Delivery

Home deliveries and prices really depend on availability.

Generally, weekday nights and weekends are cheaper for home delivery than mornings and afternoons on weekdays. Another big factor is how soon you'd like something delivered. The longer you can wait, the cheaper it'll be!

Meal planning is great a way to save money when buying groceries as you'll be able to order the groceries you need in advance and prevent yourself from buying more than you really need to.

Bonus tip: A Tesco delivery pass is £7.99 a month on a 6 month plan. With a delivery pass, you'll have unlimited free delivery so long as you're subscribed. See online delivery options from other supermarkets.


Click and Collect

Tesco's Click and Collect is a convenient way for you to pick up your groceries.

Unlike deliveries, you'll be able to pick up groceries at a time that works for you, or even on the way home from work for example.

By booking a collection slot at your local or preferred store, your groceries will be waiting for you in temperature-controlled storage - preventing any rot from occurring in fresh vegetables and thawing in your frozens.

Tesco states that after booking, you'll also receive an electronic delivery note to sign as well as a physical receipt for your records.




Tesco offers and how to Tesco groceries cheaper
When shopping at Tesco's online, you may find yourself lucky and find yourself in the midst of a sale. On the other hand, imagine if you'd just missed one - that wouldn't feel too hot would it?

With Trolley.co.uk, you'll be able to set price alerts on your favourite groceries from your favourite stores, receiving a free email whenever there's a change in price.

You'll also be able to find daily deals at any store and compare prices to find which stores are cheapest near you.

Or, see the Cheapest Online Supermarkets of 2022.

Here's an example of today's deals at Asda: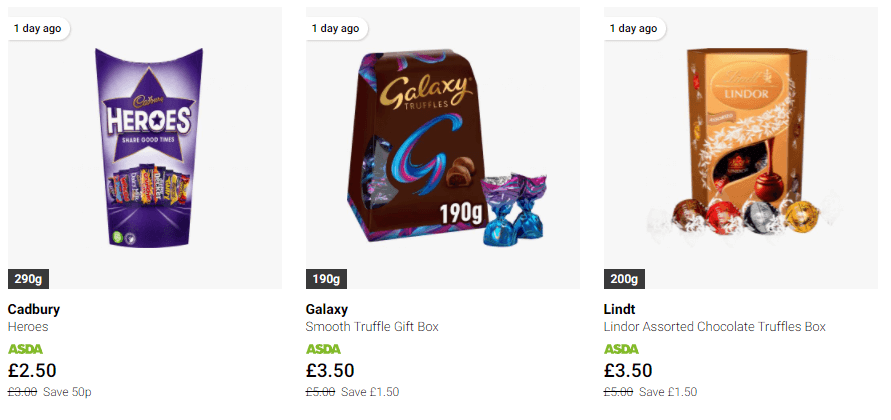 See all daily deals here

All in all, there's lots to take in when deciding to buy your groceries online like availability, cost, and more. However, it's highly recommended by lots of people and who knows? You may never step foot in a store again after giving it a try.

Let us know how you get on over at our Twitter! @TrolleyUK