Birds Eye
8 Crispy Batter Fish Fingers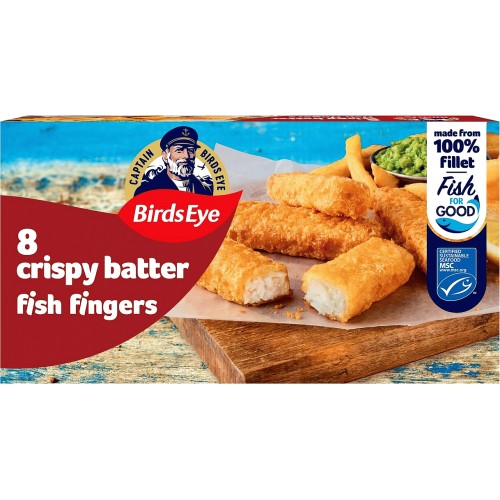 Ocado
Description
Alaska pollock fillet Fish Fingers in a crispy batter, lightly fried.
Ahoy there! My Fish Fingers are made from nothing but simple ingredients.
100% wild caught fish and a golden crispy batter.
100% succulent fish fillet cut into fingers,Coated in a golden and crispy batter,This product is a source of omega 3,No artificial colours, flavours or preservatives.